Get Your Little Monsters in the Bath!
No Lead, No BPA, No Phthalates. Kid Approved: YES!!!!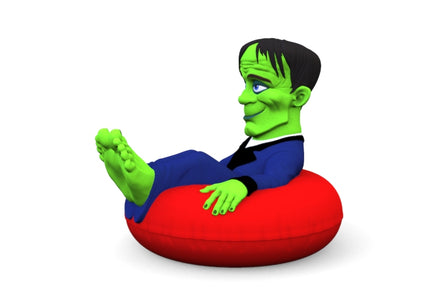 Because Rubber Duckies Are So Yesterday!
You'll have no trouble enticing your kids into the bath with these adorable individually hand painted Classic Monster toys. Each toy is made from Food and Medical grade materials that have passed a rigorous safety inspection and contain zero Lead, zero BPA and zero Phthalates. Each toy is also weighted and sealed, so they will always float upright, are easy to clean and keep mold free!
"Just like the name suggests, these are not your average yellow rubber ducky!" - Robin McCoy
Why Did I Create These Toys?
My name is Jonathan Paine, and I started this business to develop highly detailed and unique toys for kids, that would otherwise be unavailable. When I was a kid, there were the typical boring yellow rubber duckies, but not much else. From an early age, monsters have always captured my imagination, which is why they feature so heavily in my artwork. My Father, who is also an artist, used to make toys for me and my brother when we were kids. By designing and sculpting these toys, I want to bring more variety to bath time for you and your kids! I intentionally created characters which are dissociated from all the big name blockbuster features, so your children can develop their own imagination and storytelling skills.
"I am delighted with my Gilly Ducky! The detail on these are amazing! Best of luck on your future adventures!" - Kenny B.
Classic Monsters Collection
Legends of the Sea Collection
Regular price

Sale price

$29.99 USD

Unit price

per

Regular price

Sale price

$29.99 USD

Unit price

per

Regular price

Sale price

$29.99 USD

Unit price

per
No Lead, No BPA, No Phthalate.

Kids and Parents approved: Yes

Easy To Clean

These are so easy to clean. Washes with mild soap and water only and wipe dry with a soft cloth, for years of enjoyment!
Gilly Floating Bath Toy
Regular price
Sale price
$29.99 USD
Unit price
per
Sale
Sold out
Gilly
View full details
Frequently Asked Questions
What about moldy toys? We had to throw our other bath toys out as they got pretty slimy and gross inside!

These toys are weighted and sealed and are very easy to clean, inhibit mold, and will always float upright. Unless the toy gets punctured, it is unlikely to get moldy inside.
Why are these more expensive than other rubber bath toys?

Because I design, sculpt and produce these toys myself, you are getting toys directly from me, the artist who made them! I am not a big toy supplier, so my costs are higher, as the production runs are much smaller. There are limited numbers of these toys available, so they are also considered a collectible item.
Do you make floating Disney characters?

I intentionally make unique characters so that your child has an opportunity to develop his or her own stories around these characters. Why limit your kids to the same mass produced characters over and over?
Do you make custom toys?

I can, but it takes up to 1-2 years for the toy to be manufactured and shipped to the warehouse. So it's not really that practical.
Why would I buy this toy, when I can get a similar bath toy for $5 or less at the dollar store?

That's a really good question! I totally understand. This is my business and you are buying directly from me, Jonathan Paine, an artist who has worked on some pretty cool animated features including, The Incredibles, Ice Age and Ratatouille! I started my own toy business because I am passionate about bringing you great quality toys made with safe high quality materials. You don't get that guarantee when purchasing a generic toy from the dollar store, that is really not concerned with quality or safety!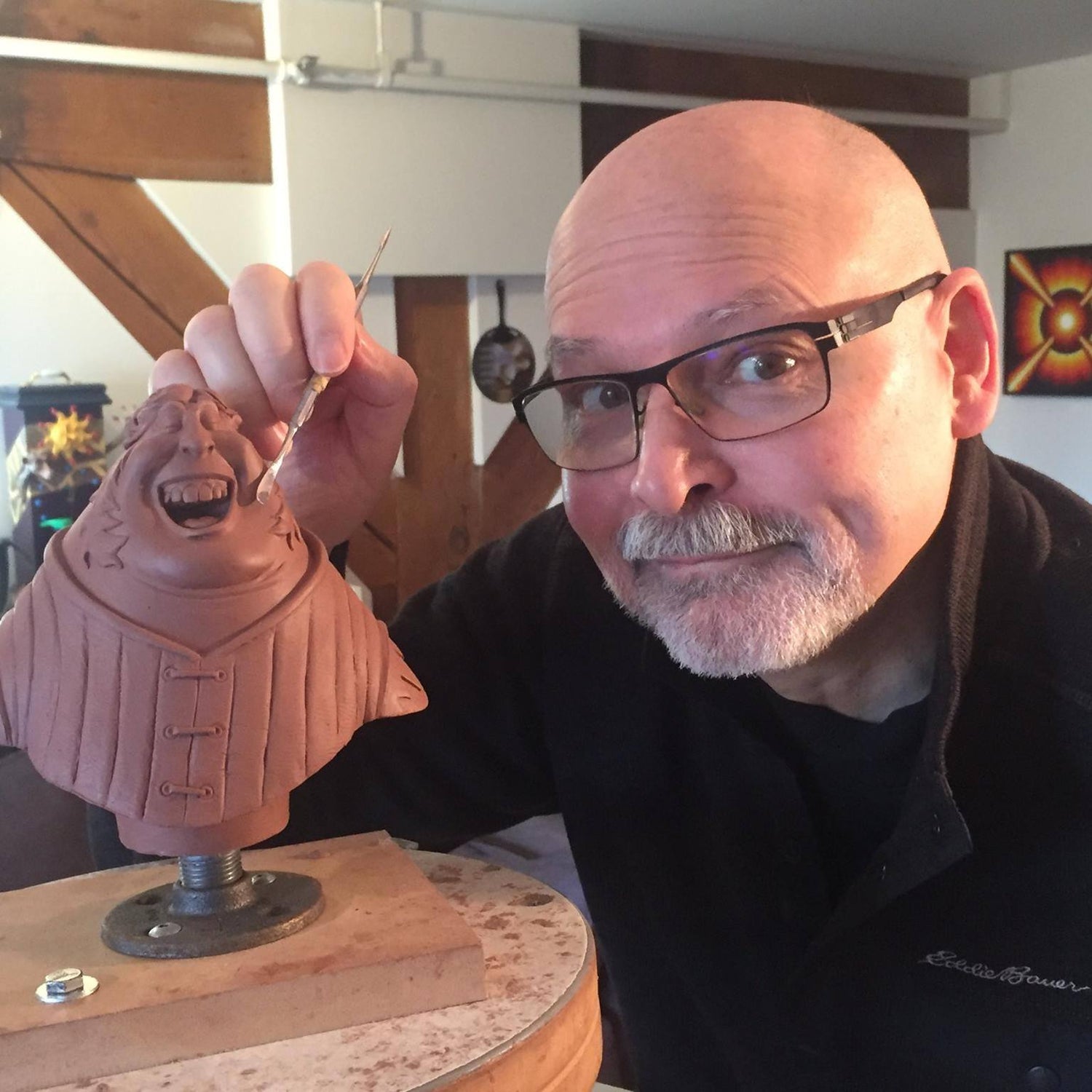 Jonathan Paine the Artist
As an artist I have been very fortunate in my career to have worked on some pretty awesome projects. Examples of some of the many roles are: I have performed as a puppeteer with The Muppets, Sculpted toys for Disney and Looney Tunes, Star Trek lunch boxes and bust banks for Thinkway Toys, and worked as a sculptor, texture artist, and character modeler on the Films Ice Age, The Incredibles, Ratatouille and Up.
My interview on starting a new toy business
Maker2Market podcast featured me recently to discuss my experiences of starting a new business. Check out the link below.